Welcome to Metro Interiors Online!

Metro Interiors, independently owned and operated by David Polak, is a Chicago-based professional interior painting company which takes pride in a personal approach to making your painting project an enjoyable experience.

From project start to project finish, my customers only have to deal with one person - me. With my Interior Design background, I can help you choose the right colors to accurately reflect your personality and lifestyle to make your living space truly feel like a home.  I will guide you through the task of choosing from several paint brands and paint finishes to fit your household and budgetary needs.  With me being the one-and-only painter for your project, you are guaranteed consistent quality and attention-to-detail in every room.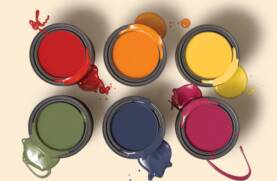 I specialize in residential interior painting with designs that reflect my clients' personality and lifestyle.

By including special finishing touches such as striping, metallics, and suedes, I can help create your dream home.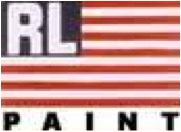 "I am so glad that I found David with Metro Interiors.  I originally hired some inexpensive painters that lived in my neighborhood.  They were horrible and unreliable.  A few separate days, they called me at 10 AM to tell me that they weren't going to be there at 8 AM.  After being introduced to David, I cut my losses with the other guys and had to let them go.  David touched-up what the other guys had "painted" and continued on to paint the rest of my home.  I love to sit and admire my now beautiful home.  David is truly a "painter extraordinaire".

-- First Metro Interiors Client

"David Polak is indeed an artist.  His work is impeccable; he is reliable, trustworthy, prompt and efficient.  Not only a pleasant person but has the artistic background to be "more than a painter" but rather a real quality resource."

-- Resident, The Claire at Water Tower

"David did a fantastic and expert job painting our dining room and bedroom. He was a pleasure to work with, helping us through the color and paint selection process, arriving on time for both days of the job and painting around our molding with precision.  David also took the initiative to touch up a few small areas left over from the previous tenants paint job, which we really appreciated.  On a scale of 1-5 I would definitely give David a 5!!!!"

-- Director at a major Dot-Com Company